EXECUTIVE AND ENTREPRENEURIAL COACHING IN HAMBURG
Coaching can help you master job challenges faster and more efficiently than looking for a solution on your own. As a professor of management, I can assist you not only as a coach, but also with my management expertise. Every day, I deal with the topics of leadership, change and entrepreneurship, talk to executives and personnel from various industries, and combine the best of theory and practice in my consulting approach. Do you need coaching? In my understanding, nobody "needs" coaching. However, the decision to take coaching shows that you have decided to approach your professional life more efficiently and do not have to solve all the problems yourself. Similar to how you might afford a tax consultant. In my opinion, coaching is a service. It shortens unnecessarily long ways.
CALL ME IF YOU ARE INTERESTED IN GETTING MORE INFORMATION. 040/98262187 OR BOOK AN APPOINTMENT ONLINE VIA APPOINTLET
COACHING BY SKYPE, ZOOM, TEAMS, FACETIME – or by walking around in fresh air
I can also offer you coaching sessions on various video conference platforms, as well as coachings in fresh air with a security distance.
WHERE I CAN HELP YOU
Coaching is always a good idea when what you want professionally is no longer in line with what others want from you. This can be stress with your own superior, anger with colleagues or difficulties in leading your own employees. I dealt with a very special kind of annoying people in a TEDx Talk in fall 2019, you can find it here.
Some of my private clients are fundamentally dissatisfied with their management careers and are looking for completely new perspectives in coaching. One of my focal points is executive coaching (also known as top management, management or executive coaching). Another of my focal points is negotiation coaching – when the Harvard concept no longer helps (one part of which is salary negotiations).
As an entrepreneur, handling everything simultaneously can be overwhelming. In sparring sessions, I can help you staying focused.
HOW COACHING WORKS
At the beginning there is always a free first meeting. For me as a coach, the first question that arises is what my coaching client expects from me and whether I can meet this expectation. In my understanding, coaching does not mean giving the client wise advice, but rather showing the client new approaches to solving his or her problem by asking specific questions. This requires a lot of thought work on your part – but it should be your solution and not mine. The coaching sessions can take place either in Hamburg-Eimsbüttel (near Schanze) or with corporate clients at the client's premises; you as the client decide. I would like to offer you that we look together at your special situation and find a solution for you. In the past, my customers came on average four times until we had clarified their concerns.
PRICES
Private clients will be charged 145,- EUR (incl. 19% VAT) per hour; the invoice will be issued according to your wishes after the last coaching session or in between. For employees of the city of Hamburg as well as for founders there are support possibilities, please give me a call or book a call free of charge via Appointlet.
If the client is a company, my hourly rate is 350,- EUR plus VAT (19%).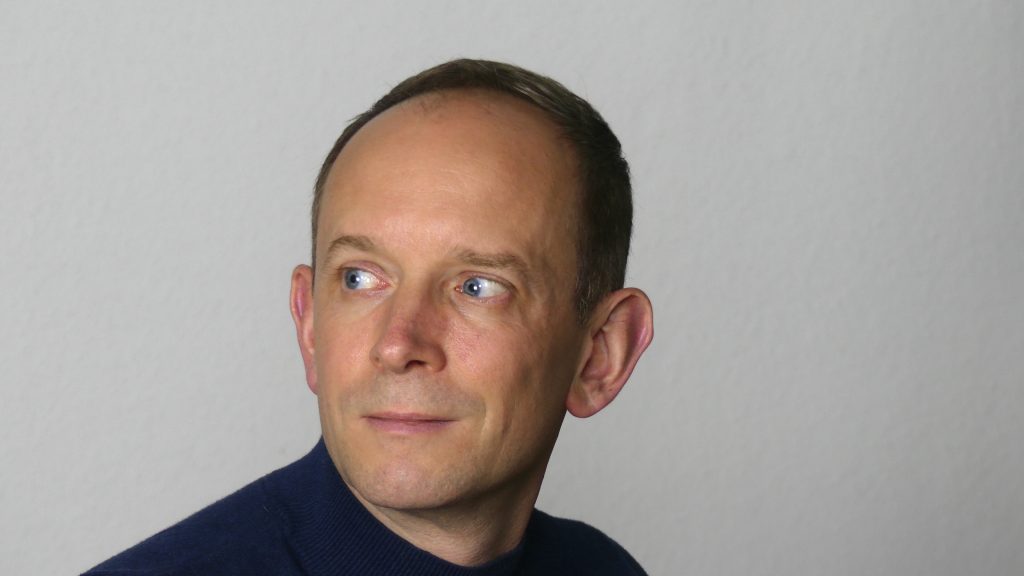 ABOUT ME
My main job is as a professor for management and media management at the private Macromedia University in downtown Hamburg. In addition to management and leadership topics, one of my other focal points is digital transformation. After studying sociology, psychology and communication sciences, I worked for several years in Cologne at the TV stations VOX and SUPER RTL, where my last position was Head of Media Management. I have been working as a coach in Hamburg since 2009. In addition to coaching, I also offer workshop moderation for companies.
WHERE TO FIND ME
The address is Schäferkampsallee 61, either by train via Christuskirche (U2) or Schlump (U2 and U3). Although the parking situation is tight, my customers have had no major difficulties with their search so far.